Denver Park Hill Kitchen Design by a la carte DESIGN
Significant increase to the storage, the counter space, the workability, not to mention the beauty of this kitchen. It is truly now a jewel!
Combination of shaker and glass insert doors creates a sense of greater space. Every inch is utilized to maximize convenient use. Brad Nicol Photography
Another view of the sink side of the kitchen.
Brad Nicol Photography
Wall opposite sink in this galley style kitchen. Brad Nicol Photography
This is the Before
Old, crooked doors and inconvenient organization.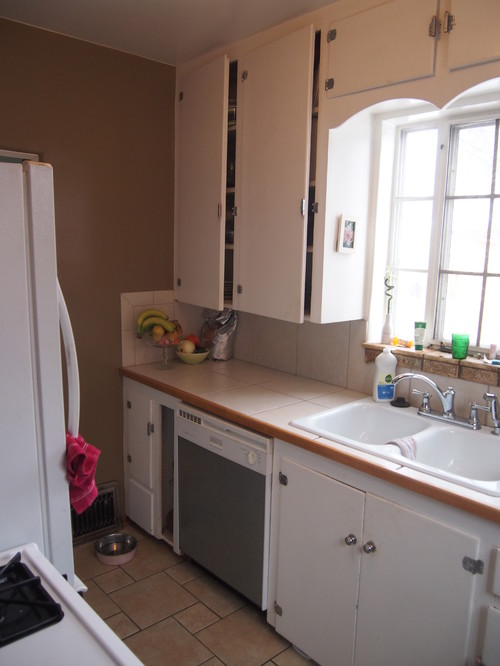 Nothing to write home about.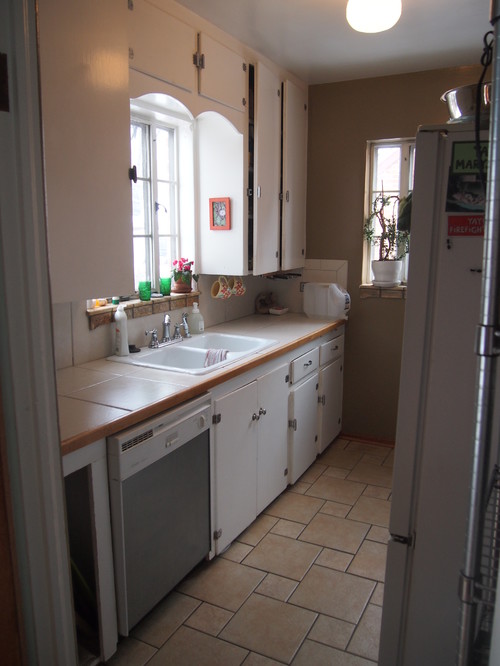 Puts the "func" in dysfunctional!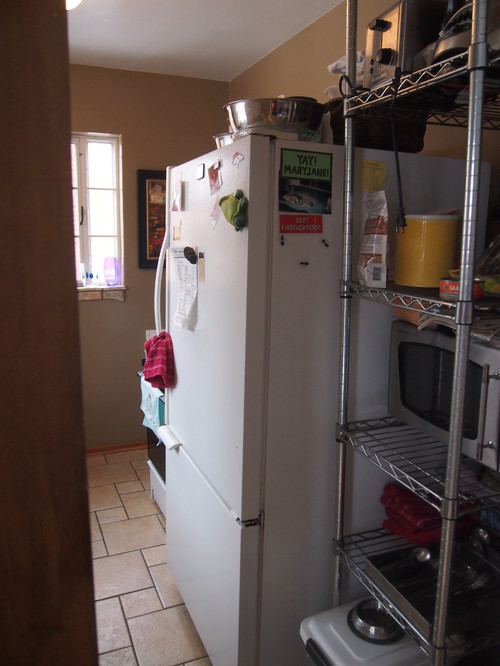 Call today to find out how you can work with Jeane on your next design project!
Jeane Dole – Denver Interior Designer
a la carte DESIGN Home Design Project in Denver | Kitchen Remodel and Design
303.885.7706